Tisanigu Africa (Children of Africa): a song and music video by the participants of Ritmos Unidos: Celebrando Nuestra Historia (United Rhythms: Celebrating Our History), a four-month U.S. Department of Educational and Cultural Affairs Arts Envoy virtual exchange program with the U.S. Embassy Honduras. The artists are primarily of Garifuna (Afro-Indigenous) heritage. Co-conceived and led by Arts Envoy musicians Eleanor Dubinsky and Aurelio, Ritmos Unidos focuses on identity, cultural preservation and professional development to help young artists build their futures in the creative economy in Honduras. Also featured is the Honduras-based ODECO Dance Company, which promotes Garifuna cultural preservation and education. Local partners: Community Ethnic Development Organization (ODECO) and the Foundation of Educational Arts and Orchestras (FARECOH).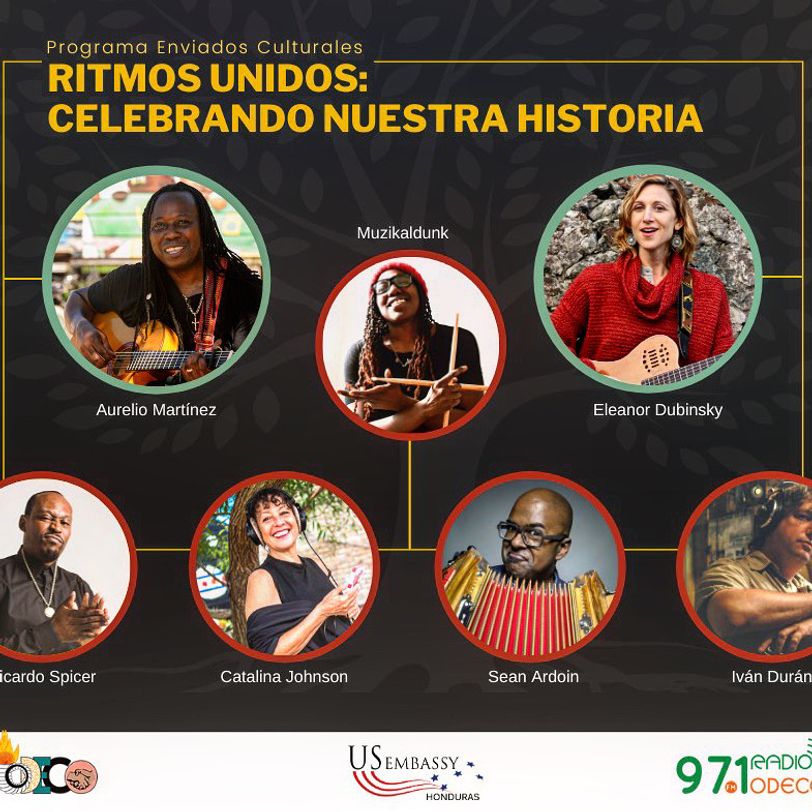 United Rhythms: Celebrating our Story and History
Recently featured on NPR! Click to read/listen.
 
February - June 2021: A program of the U.S. Embassy Tegucigalpa with the U.S. Department of Educational and Cultural Affairs Arts Envoy Program and ODECO in honor of Black History Month, Afro-Descendent Heritage Month and Garifuna Heritage Month. Co-led by Eleanor Dubinsky and iconic Garifuna songwriter Aurelio Martinez with industry experts Muzikaldunk, Catalina Maria Johnson, Ricardo Spicer, Ivan Duran and Sean Ardoin.
Announcing a

 

Mother's Day partnership

between Eleanor's new song Remember Me and 

Shatterproof,

 A US nonprofit transforming addiction treatment, ending stigma & creating change.
Eleanor and cowriters Frank and Sally Ponzio join with Shatterproof in a call to action to help 

the

 organization raise funds and awareness about the ongoing opioid epidemic.
Visit Shatterproof's website, offer support and learn more about this campaign here.
You Are Special, You Are Beautiful - Quarantine Edition
My Favorite Things, in duo with Argentine guitarist Dario Acosta Teich. Part of Dario's video series Latin American Versions, highlighting musical genres from throughout Latin America via singular interpretations of jazz and popular music from around the world.:
New Album Soft Spot Of My Heart Is Out Now!