"A multilingual musician who can capture the emotions and soul of a community in a song."
- Felix Contreras, NPR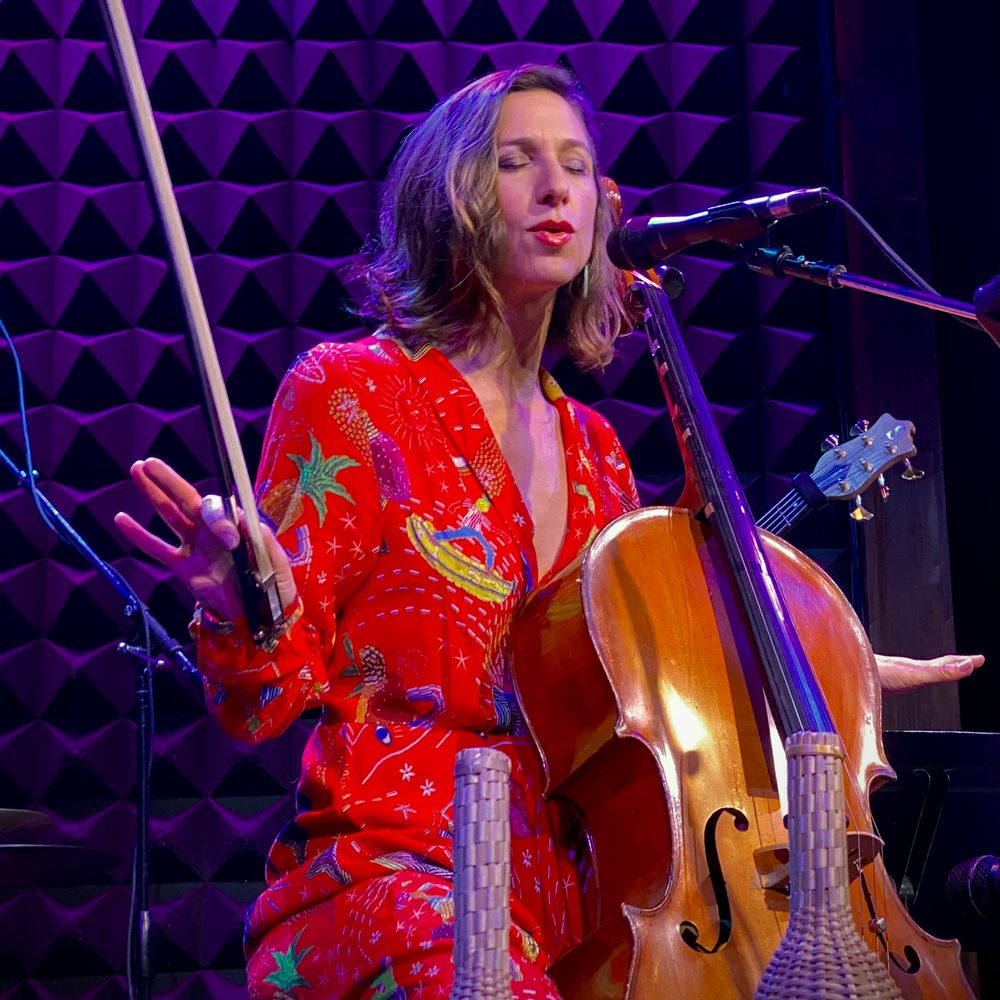 BIOGRAPHY
Vocalist, cellist and guitarist Eleanor Dubinsky's music is an engaging blend of multi-lingual jazz, singer-songwriter and catchy pop music met with emotionally forthright songwriting.
Singing in English, Spanish, Portuguese and French, her live performances bring spirit and energy together with emotional sensitivity, rhythms and grooves. Eleanor and her world-class band invite audiences to dance, sing, clap and reflect. Each concert is an opportunity to travel the world while discovering underground tributaries that connect us in our shared human experience. In the words of journalist Tom Pryor, expect "a joyous, uplifting and deeply generous performance...this is music as medicine for your soul."
Watch Eleanor's EPK video of her album Soft Spot Of My Heart here.
"

Eleanor's music is all about connection and empowerment. It makes me feel transported to a sandy beach, where I can be free and dip my toes in the water."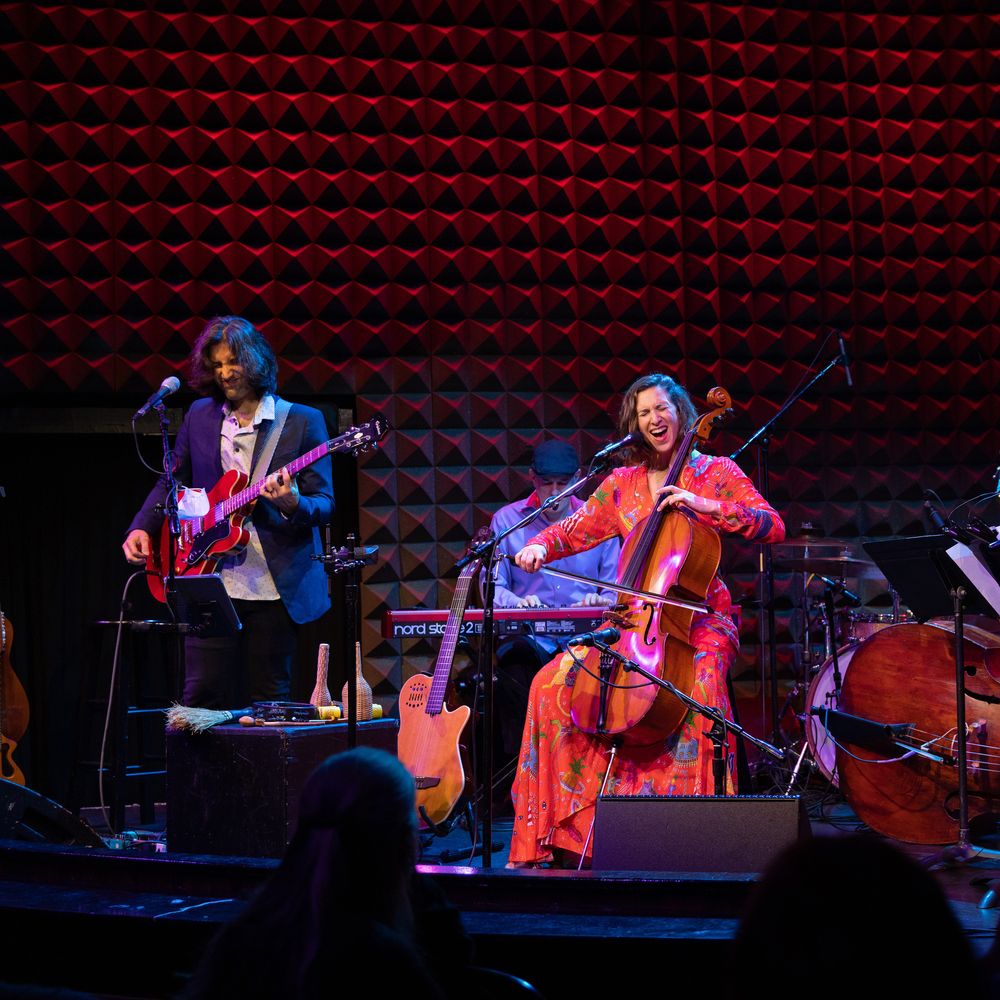 Festivals and Concert Appearances Include:
Lincoln Center's Boro Linc: La Casita
World Cafe Philadelphia
Levitt At The Falls (SD)
Philadelphia International Festival For The Arts at The Kimmel Center
Ball State University
Kent State University Tuscarawas
Jazz Aspen Snowmass
Joe's Pub
Eleanor has also performed on four continents, including in Costa Rica, Portugal, France, Guatemala, Cape Verde, Greece, Czech Republic, Uruguay and Senegal, collaborating with notable artists including Aurelio Martinez (Honduras), Les Freres Guissé (Senegal), Dino D'Santiago (Portugal/Cape Verde) and El David Aguilar (MX).
Her music has been featured on MTV, Lifetime and Animal Planet, ads for American Express and on NPR. 
Eleanor's creative roots are in classical cello, which she began studying at the age of three. She holds a BA in Educational Studies from Brown University focusing on art and social change. She completed a program on the same subject with the School For International Training in Prague, Czech Republic and an Institute For Community Action Training with Gibney Dance which helps artists mobilize the arts as a vehicle for domestic violence prevention.  
Eleanor is as passionate about educational outreach and master classes as she is about songwriting and performing. She is a U.S. State Department Arts Envoy and a member of the 2020-21 Gibney Moving Toward Justice Cohort (a fellowship supporting artists working at the intersection of art and social justice). She has developed and led songwriting, cultural exchange and career advancement programs in Argentina, Honduras, Guatemala as well as in schools throughout the USA.   
In 2021 Eleanor co-led Ritmos Unidos (United Rhythms), a virtual, four-month deep dive into cultural heritage and hands-on creative practice with young artists from the Garifuna community in Honduras. During the program students collectively wrote, co-produced and recorded two original songs: Tisanigu Africa (Children of Africa) and Haz La Diferencia! (Make The Difference!). ECA Arts Envoy and the Embassy commissioned videos for both songs, now streaming on YouTube here. Ritmos Unidos was featured on NPR's Alt.Latino in June 2021.  
In 2020 Eleanor created a duo with Argentine guitarist/composer Dario Acosta Teich, with whom she has performed over 100 virtual and in-person concerts of jazz, Latin, French and popular music. Since May 2020, the pair has played virtual and in-person shows for arts centers, schools and universities, U.S. Embassy Tegucigalpa, U.S. Embassy Guatemala, team-building events (Airbnb, Frankfurt Book Fair, Lonely Planet) healthcare workers and an international public. Eleanor and Dario continue to actively tour with upcoming engagements throughout the USA and South America.  
Eleanor has released three albums to date: Touch The Sky (2011), Listen To The Music (EP 2012) and Soft Spot of My Heart (2018). In spring 2021, Eleanor, Frank and Sally Ponzio released Remember Me, a tribute to a mother recovering from losing her son to opioid addiction. Remember Me's mission is to provide comfort for those directly affected by the loss of a loved one and to raise awareness of our addiction crisis. The songwriters have partnered with non-profits including Shatterproof and Emily's Hope to support the organizations' missions with their music.
"

Eleanor Dubinsky can sing in more languages than you can shake your hips at! The nature of the music and the international flavor would fit in any venue, large or small and excite audiences, young and old. The only question we had at the end of the show was 'When can we get them back?'"